BlueMail is an email client and calendar app that offers varied features and security options for free and paid users. It allows users to send, receive and manage emails from any device, including Windows, Mac, iOS, and Android devices. Additionally, it supports protocols such as IMAP, POP3, and Exchange (ActiveSync, EWS, 365) for mobile synchronization. Before moving to our Best Alternatives to BlueMail, let's take a look over the features.
Key features of the application include:
Integrated Calendar
Integration of Unlimited Accounts
Unified Folder View for Multiple Mails
The app offers a range of features to its users, but certain limitations may cause users to seek alternative options. Users seem to have issues like Email Mailbox not loading and problems receiving mail from specific users.
Additionally, some users have raised concerns about mail synchronization issues across multiple devices and difficulty configuring the app to work with specific email providers. Yet, it's important to note that each version of an application operates differently depending on the device it is currently present.
The aforementioned issues may lead users to seek alternative options. If you are in search of an alternative to Blue Mail, this article will provide you with a list of options that may better suit your needs.
Feature-Packed Affordable Options to Consider

There are a plethora of email clients and services available on the internet, and it can be overwhelming to evaluate them all. To make your search easier, we have curated a list of some of the best alternatives that can provide a better email management experience.
Without further ado, let's take a look at some alternatives to BlueMail.
1. Canary Mail
Canary Mail is a comprehensive email client application that aims to assist users in staying organized and secure. It offers an array of features including best-in-class encryption, auto-sorting, labels and folders, and many top-notch features. Over and above, it offers its signature feature – Copilot, that holds the capability to write your emails automatically on your behalf, so that you can save time.
Canary Mail also features an AI-based Assistant that helps you complete tasks quickly by just letting it know what you need.
The application has gained significant popularity among its users, as it is compatible with Windows, Mac, Android, and iOS.
Some of its key features include:
A Bulk Cleaner to Clear Unwanted Emails
Read Receipts to Track who has Read your Mails
The Ability to Pin Important Emails for Easy Access
Unsend option to Revoke already sent Mails
A One-Click Unsubscribe feature to Eliminate Spam Mails and Newsletters
An Ad-Free Experience with Minimal Glitches
Canary Mail offers an extensive list of features that make it one of the best options among other email clients. The application boasts an intuitive user interface and AI-based features, providing users with everything they need to manage and secure their emails.
2. Gmail
Gmail, a web-based email service developed by Google, is widely known for its clean and uncluttered user interface, powerful search and organization tools, and seamless integration with other Google services – Google Calendar and Google Drive.
Features:
Clean and Simple User Interface
Seamless Integration with other Google Services
Two-Factor Authentication
Regular Updates and Improvements by Google
Flawless Sync across Multiple Devices
While this application may serve the needs of most users, it may not be suitable for advanced users who require additional features and functionalities.
3. Thunderbird
Thunderbird is a free and open-source email client developed by the Mozilla Foundation. Known for its versatility and customization options, it supports diversified email protocols and services.
One of the notable features of Thunderbird is its flexibility.
Users can personalize their email experience through several add-ons and extensions, such as themes, language packs, and some additional functionalities. This feature makes it a popular choice among users who prefer to tailor their email clients to their needs and preferences.
Features:
Wide range of Add-ons and Extensions
Integrated Calendar to help manage your Schedule
Tabbed Interface for Managing Multiple Emails
A Tool to aid in Sorting and Filtering Emails Efficiently
While the application offers a range of features, users may find the User Interface a matter of personal preference. It is worth noting that Thunderbird is an open-source application, and its development is funded by its users.
4. Zoho Mail
Zoho Mail is an Email App developed by Zoho Corporation to give businesses an efficient communication solution. It offers several features to help users organize and manage their emails. One of the key features of Zoho Mail is its integration with other Zoho applications, such as Zoho CRM and Zoho Projects, which enables users to seamlessly manage their emails, contacts, and tasks in one place.
Key Features include:
Inbox Filter
Mail Signature
Two-Factor Authentication
Collaboration with other Users
Cross Platform Support
One possible limitation of Zoho Mail is that it is primarily designed for businesses, and may not be the best choice for personal use. Additionally, it may require some technical knowledge to set up and configure the application to work with specific email providers or services.
5. Outlook
Outlook is a widely used email service developed by Microsoft. It is well-known for its features, integration with other Microsoft applications, and support for multiple email protocols and services.
One of the key features of Outlook is its integration with other Microsoft applications – Microsoft Office, OneDrive, and Skype, which allows users to share and collaborate documents, schedule meetings and make calls directly from their email client. This feature makes it an ideal choice for businesses that rely on these services.
Features it offers:
Calendar Feature
Email Signatures
Mail Scheduling
Inbuilt Spam Mail Detection
Outlook offers a range of features and integrations, but it's crucial to note that it is not a completely free service and may not be the optimal option for individuals seeking a free email client. Additionally, it is worth noting that some of the app's features are only available to premium users.
6. ProtonMail
ProtonMail is an open-source email client developed by the Swiss company Proton AG. It is designed to provide users with a high level of privacy and security, and is known for its end-to-end encryption and zero-access architecture. It utilizes client-side encryption to protect emails and user data before they are sent to Proton Mail servers.
Features :
Although ProtonMail provides users with a secure emailing experience, some users may find other options listed above to be more user-friendly. The free plan of ProtonMail has limited features and users may need to upgrade to a paid plan to access additional features. It is important to note that ProtonMail allows only a limited number of email address integrations in premium plans and only a single email in the free one.
After reviewing the various options, you may still be uncertain about which email client best suits your needs.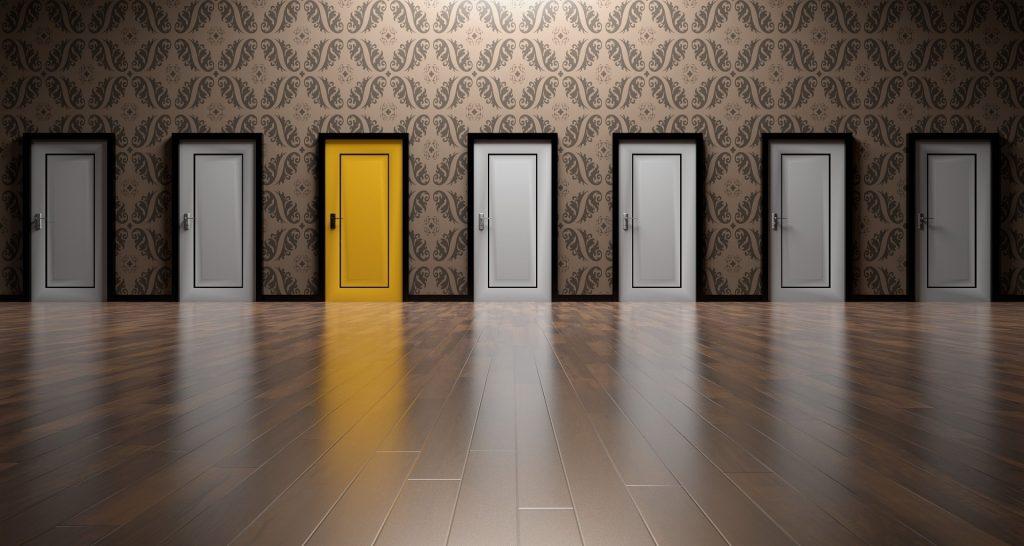 Allow us to assist you in making an informed decision!
Conclusion :
When selecting an email client, it is crucial to consider multiple factors such as preferences, tech habits, communication needs, and willingness to experiment. Security should also be a top priority to ensure reliable email management.
Testing and evaluating multiple options is an effective way to gain a comprehensive understanding of their capabilities and features. It should ensure an informed decision is made on which email client best meets the individual's needs.
The ideal email client should be an effective tool for managing your inbox and keeping you organized. While various options are available, Canary Mail has been known to offer a superior feature set and functionality compared to its peers.
For further information on how Canary Mail stands out as the best email app, click here.
Also Read Spark Mail Alternatives.