All eyes are currently on the major update to Readdle's email client Spark.
Transitioning a one-time purchase or free service to a subscription model always comes with its fair share of criticism. All the while, mixed reviews about the app's redesign have faithful users restless and potential users hesitant. From its new visual layout to buggy core functions, Spark can't seem to catch a break. One user even requested a series of tutorial videos In the October 4th, 2022 announcement's comments.
No one should have to be in the position of "relearning" a once-trusted email client app.
There's no doubt that Readdle had the best of innovative intentions for a "smart, focused email." Their delivery of those changes, however, probably have you investigating other handy email clients that are intuitive, user-friendly, and fully customizable. Apps whose designers improve on their product rather than completely rework and reskin it.
We're not just talking about our dedicated team here at Canary Mail. There are loads of email clients that offer a seamless user experience. While we obviously think ours is the best, we know that being a well-informed consumer is your top priority.
That's why in this article we'll:
Detail popular free and inexpensive email clients
Highlight our own must-have Canary Mail features
Explain the current (Oct. 2022) Spark pushback
We know we're a cut above the rest and we hope that you'll agree. To learn why we're a fan favorite, (and hopefully yours too soon) keep reading!
Affordable & User-Friendly Spark Email Alternatives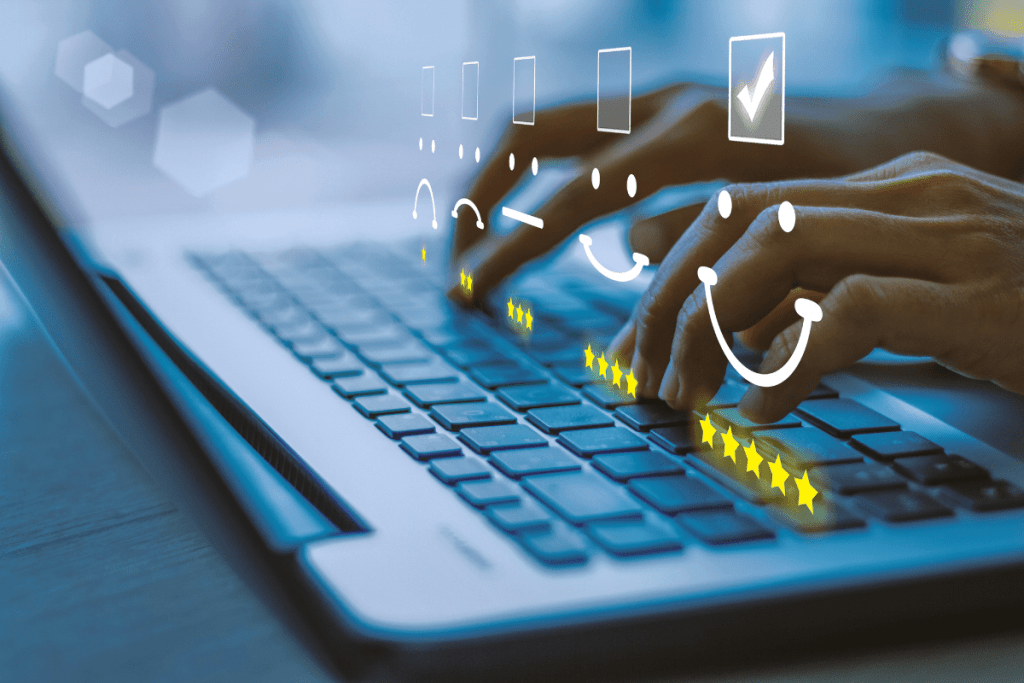 Comment after comment about Spark's upgrade from tech lovers and casual users alike have referred to simply returning to their default email hosting sites. Many Mac users, in particular, have thrown in the towel and vowed to simply wait for MacOS Ventura to come out. However, this does nothing for hybrid Mac/Windows users looking to bridge the divide between their iPhones, iPads, and laptops.
Your time is precious so we've scoured Spark Mail alternatives lists like SourceForge and AlternativesTo so you don't have to.
While this list may seem repetitive, it's important to note that each version of an application operates differently depending on the device it's on. Applications that are "native" (aka created using a specific operating system's tools) to your phone, desktop, or other tech run both smoother and faster than those that cut corners on programming one piece of software for all systems.
So without further ado here's our list of top Spark-alternative email clients sorted by operating system:
Desktop Email Clients
Mac
Canary
Built with Mac tools for Mac users of varying tech mastery levels. Our app is native to Mac and avoids the need to scroll through endless windows looking for a specific inbox or attachment.
With a Canary Mail Mac App You can:
Customize thread actions
Review all files in a conversation
Set unique notification alerts 
With us, you never have to worry about who has access to your information ever again.
Download our
to learn more.
Airmail
Designed specifically for Mac (and by extension iOS), you'd think Air Mail was crafted by the Apple team itself. This makes Air Mail a comfy pick with a few added perks.
Features that go above and beyond include:
Privacy mode which processes all the data locally on your device
Send later email scheduling
Interactive notifications
Edison
Classic simplicity is what Edison is all about. You can't go wrong with this inbox merging, email volume managing powerhouse.
Other features include:
Focused inbox
Multiple view pane options
Assistant cards for searching through important info and documents
Mimestream
With a catchphrase like "Made for Mac. Optimized for Gmail," Mimestream's allure is hard to resist. It really ups the email client game with its familiar, yet savvy design.
Manage your multiple accounts simply with:
Tracking prevention
MacOS swipe gestures
Gmail search and signature synchronization
Windows
Canary
While we loved our early days on Mac and iOS, we were ecstatic to extend our services to Windows systems as well. Our desktop app eliminates the time you take clicking through and navigating browser tabs to access your smart inbox.
Our favorite features for Windows include:
Archive, delete, or reply to emails right from your desktop notification
Color-coded, merged inboxes
1-Tap Templates
Outlook
At first glance, Outlook may seem like an expensive Spark Mail alternative to replace an app you loved for its affordability. However, going back to the tried and true predecessor of modern email clients has some major advantages.
For one, it's built in support while working across time zones and multiple calendars handily facilitates the trickiest part of teamwork: scheduling. Plus, if you're a Microsoft Office or Teams user already, Outlook and its recent improvements will fit seamlessly into your workflow.
New and notable features you may not know about include:
My Day: A drag and drop system for creating a To Do List out of your inbox
Updated Calendar View: A reimagined calendar board where you can manage daily, weekly and monthly goals comfortably without the hassle of awkwardly proportioned windows
@-Based Attachment Method: The ability to search for a file without clicking through folders, but rather through searching via @files or @documents just like the ubiquitous mentioning feature we've grown accustomed to
Mailbird
Workflow optimization goes beyond inbox management, and the team over at Mailbird knows that. Mailbird's versatile dashboard is chock full of apps, shortcuts, and other nifty features.
You'll especially enjoy:
The inline action bar
Email clutter elimination
Quick compose
Thunderbird
Thunderbird is a free, open-source model that offers cross-platform emailing, news, and even instant messaging. Not only is Thunderbird highly customizable, it's also available on nearly all operating systems.
Main features include:
Integrated Password Manager
Chat functionality
Comprehensive plug-ins, add-ons, and extensions
Mobile Apps
iOS
Canary
With Canary, there's no need to feel shackled to your computer to send sensitive information. High-end email security can even be done right from your phone.
Our favorite iOS features include:
iOS calendar and event management
Read receipts
Smart newsletters and notifications management
Outlook
Since merging your Microsoft Office with your iPhone or IPad used to be a tremendous hassle, you may shy away at first. However, the Outlook for iOS app has taken some major strides towards a more intuitive interface. If you're already an Outlook or Microsoft Office user, having the same client across all devices is a smart choice for streamlining your workflow, personal calendar, and document management.
Features include:
Viewing and attaching files from your email, OneDrive, Dropbox, etc. all from the cloud
Editing Microsoft Suite documents directly in the corresponding app AND being able to instantly attach them back to an email
Meeting availability sharing
Spike
Just as email was an innovative upgrade to paper mail, so too does Spike modernize its predecessor. We all know writing emails on a mobile device can be unwieldy. Spike found a way to change that by transforming your inbox into a real-time chat.
Other interesting functions include:
An intelligent priority inbox
Collaborative notes and to-do lists right in your inbox
In-built team chat
Android
Canary
Android phones (and their users) are as diverse as the day is long, but Canary Mail can cater to any and every email need.
Our favorite Android features include:
Compiled emails, links, and files from specific people and organizations
Bulk cleaner
1-Click Unsubscribe
BlueMail
Like a good pair of blue jeans, BlueMail is both stylish and functional. Its cross-platform capabilities include merging a limitless amount of accounts and their accompanying calendars.
Other swanky features include:
Dynamic email "clusters" by sender and group
A dedicated "later board" for emails you've read but don't want to reply to just yet
Unified folders (across all linked email accounts)
Aquamail
As fellow encryption services go, Aqua Mail is pretty great. The app will let you dive deeply into the world of encrypting and email configuration. This is even true across all major email providers.
Notable functions include:
Rich text editor
Third-party app integration (Light Flow, Caller ID, etc.)
Adaptable account and email management
Outlook
Outlook's mobile functions have substantially improved as of late, making it worth checking out for new and old Microsoft users alike. Plus, its compatibility with multiple inboxes (Gmail, Yahoo, etc.) could be just what you're looking for to keep all your schedules and to-do lists in one place.
Features include:
Folders are displayed in order of most used rather
Play My Emails allows you to listen to emails hands-free
Grouping emails by similar subject
Canary Mail's Must-Have Features
Just like Spark, our Canary Mail App has frequently adorned premier email client reviews. Individuals and corporations alike have called our user experience intuitive, sleek, and all-around wonderful.
What sets us apart: Our dual focus on security and functionality.
Our easy-to-use encryption is here to ensure that anyone and everyone can enjoy peace of mind about their online security. We don't just help you protect your sensitive data and emails, though. We also provide cutting-edge tools in a familiar interface to help you declutter, prioritize, and filter your emails.
Simplified Pretty Good Privacy (PGP) Encryption
Both beginners and veterans will love our encryption system. Our unique "toggle" function bypasses the need to learn the fiddly, meticulous encryption process. Email security enthusiasts, however, can still enjoy more advanced PGP key management and sharing.
Even after your email has been sent, our encryption interface has a major advantage. Namely, that an encrypted email recipient does not need Canary Mail OR an additional account to access the email's text and attachments. They'll simply be able to click a link that brings them to the secure cloud-based server where your correspondence is waiting for them.
Customizable Inbox Management
Can't find that "unsubscribe" button anywhere? Our email app does it for you. Simply opening a promotional email will give you the chance to send those digital advertisers packing. On the other hand, Canary Mail allows you to snooze those coupon emails you may want to take advantage of later.
Contact prioritization and profiles keep track of significant emails from colleagues, clients, and collaborators far better than any email host's default filters. Plus, high-priority emails can be pinned at the beginning of your workflow so you don't have to fiddle around with search bars and "mark as unread."
Productivity Tools
We know that email and workflow habits go hand in hand, so we've developed a myriad of productivity tools. We've already detailed many of them but here are some more reasons to try a Canary Mail app out today:
Pinning & Snoozing Emails
Swipe Actions
Contact Profiles
These essential features are simple, clean, and elegant. Each uses tech concepts that you're already familiar with and take no time at all to learn.
Spark Upgrade Controversy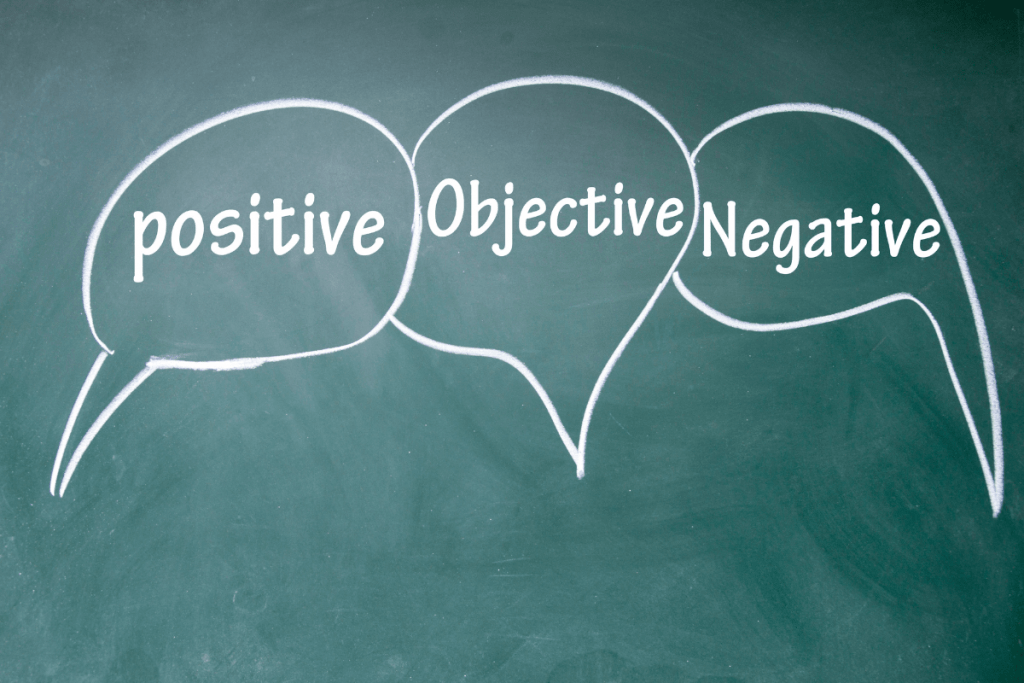 Since at least 2017, Spark has topped many tech and email reviews.
At the time, Andrew Sladky (Senior UX Designer for Visual Logic) titled Spark "An Inbox That Cares About My Time." Apple device users have lauded it for feeling just like the iOS Mail App, except with more advanced features. Since then, it has only grown in popularity.
That all changed, however, when Readdle changed the email app's pricing at the same time as overhauling its overall look and feel. This price hike (complimentary of its new subscription model) in tandem with a decline in user experience has been the focal point of many Reddit subs and product review comment sections.
Here's what they're saying:
Spark Price
Pricing hikes and the unveiling of a subscription model will always create friction between a company and their users. For recent examples, one only has to look at Netflix's recent subscriber loss or Cricut's 2021 move to a subscription model (that have since been reversed).
Cue Spark users' expressing their confusion in the comment section of many articles on the subject.
As Reddit user clickbg pointed out, "for the same price ($42-$60 annual subscription or $7.99 per month) Microsoft provides mail hosting, mail client, document storage and 1TB of cloud storage." Readdle attempted to extend an olive branch with a 30% lifetime discount for current Spark premium users, but for many it was too little too late.
Plus, many users have also been expressing discomfort with certain awkward changes to Spark's interface that have made them hesitant to claim their discount and remain on the email app.
Spark User Experience
Sladky concluded his 2017 article about Spark by saying "user experience is about helping people meet their goals." According to tech journalists and everyday users alike, Spark's newest iteration hasn't met this expectation.
Though the most feather rustling feature (or lack thereof) seems to be the absence of a dark mode, consumers and specialists have weighed in with various concerns.
According to the Verge's David Pierce, the major changes include the desktop email app losing its calendar view and an inflexible presentation of emails. This is backed up by Product Hunt users noting frustration with the new reading pane as well as connectivity issues between their Spark app and email hosting service.
Canary Mail and Other Spark Mail Alternatives Take-Aways
Choosing the right email client for you is a combination of your preferences, tech habits, and communication needs; not to mention your level of inclination towards experimentation.
Reliability in your email client is key and there's nothing more reliable than one that is security-focused. Our unique SecureSend feature has your back with simple, comprehensive email encryption.
Here at Canary Mail, we've got all the classic email client features you've come to love and more bundled right into an email security minded framework. All with a straightforward, no hassle interface.
With us, you never have to worry about who has access to your information ever again.
Download our
to learn more.