HIPAA-compliant email for healthcare.
Don't have an IT team? Just install Canary, enable SecureSend and you're all set for secure, HIPAA-compliant email.

Canary is perfect for:
Backed by Sequoia. Trusted by 300,000+ users worldwide including at:
HIPAA Compliant Email
When & where you need it.
Canary supports all of your desktop & mobile devices as well as work & personal accounts.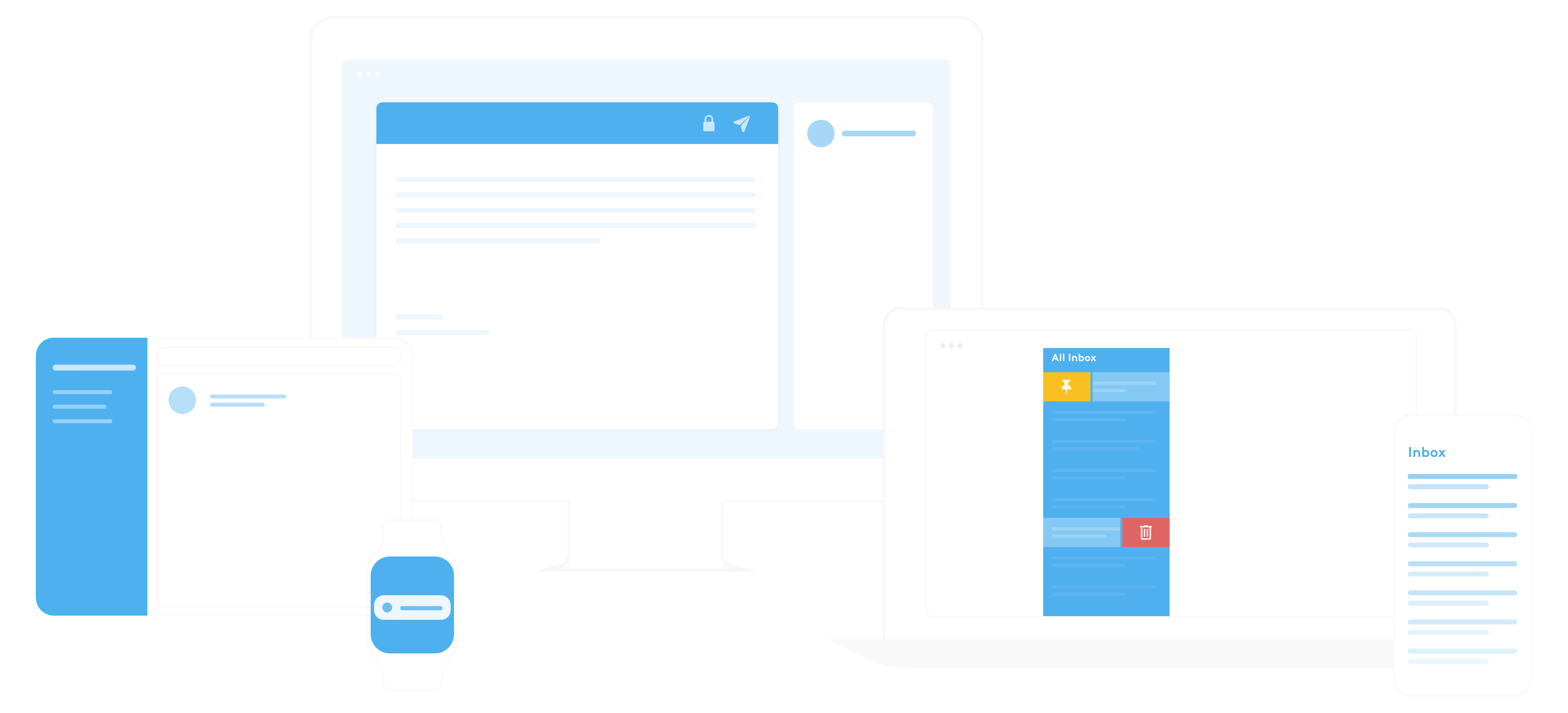 Zero
Setup
Canary requires zero server-side configuration. You don't need IT help to get up and running.
All Your
Accounts
Simply sign in using your existing mail account(s) - Gmail, Office365, iCloud, etc!
All Your
Devices
Access your email anywhere via Canary's amazing desktop & mobile apps.
SecureSend
Email encryption that just works.
Send secure emails to anyone, whether or not they use PGP or have encryption keys setup. Enable your recipients to reply securely without creating new logins.
Send secure emails to anyone
Send secure emails to anyone, whether or not they use Canary or have encryption setup.
Revoke after sending
Revoke sent emails anytime after sending, to retain control of sensitive information.
Enable patients to reply securely
Patients can access & reply to emails via Canary's Secure Reader, without creating new logins or installing any software.
Try Canary for free now - see why healthcare practitioners across America think its the best HIPAA-compliant email solution for their needs!