MacOS and iOS programs are often lauded for their simplicity and user friendliness. However, understanding and mastering the iCloud can be tricky. Especially when it comes to connecting your iPad, iPhone, Mac and other devices to the same Apple ID.
Odds are when you set up your Apple ID, you attached it to a then-current email address rather than opening a new iCloud email. Many of us, however, lose these email addresses to life's milestones (graduating college, changing jobs, etc.) which ultimately results in a disconnect between our current devices.
Whether you're looking for a fresh inbox or just a way to connect your iPhone and iPad, there is a simple solution: to set up an iCloud email.
In this article, we'll cover:
What the iCloud is
Why you should have an iCloud email address
How to set up iCloud on your iPhone or iPad
ICloud email recovery options
ICloud Family Sharing FAQs
Perhaps most importantly, an iCloud email address can ensure that all your favorite apps are synced between your current devices and carried over when you upgrade. So let's jump right into out comprehensive guide on iCloud email setup.
What is the iCloud?
In short, the iCloud is one distinct brand of cloud based storage.
Cloud based technology works similarly to the device based storage you're familiar with, except that it is remote. Rather than plugging in an external hard drive or USB stick to your computer, cloud storage systems work by sending data to and from your device over the internet.
While it seems like an amorphous and ambiguous way of tracking your digital belongings (i.e. files, emails, applications, etc.), cloud storage has some major advantages:
In the event of damage to your device, your information remains accessible
Many cloud storage systems allow multiple users to access them
Cloud storage systems are always being innovated with new, helpful features
What is an iCloud Email Address?
An iCloud email address allows you to backup 5GBs of data for free. Like most other free services, the iCloud comes with a premium version. The most straightforward and common uses of the iCloud include:
Downloading/syncing apps on iCloud Device
Backing up pictures, audio files, contacts etc.
So basically, an iCloud email address is what allows you to transfer your preferences and necessities between devices. This can be done with an Apple ID that is connected to a non-iCloud email address. However, having an iCloud email address is the least complicated way to navigate life with your Apple devices.
What devices can be linked by my ICloud Email Address?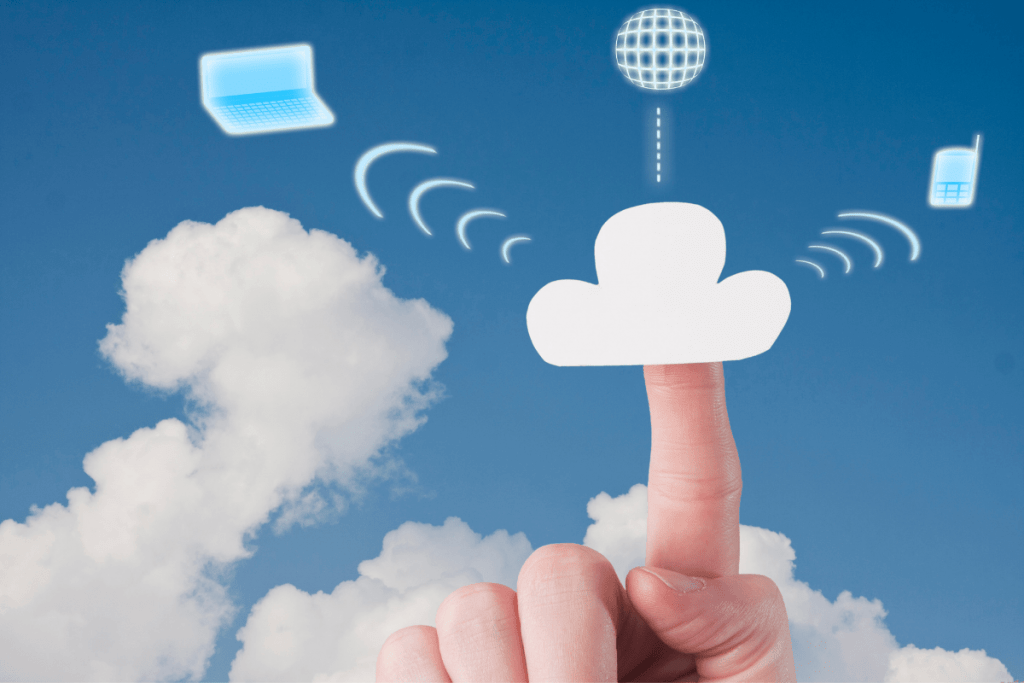 We all know there are occasional Mac users and diehard Apple fans. No matter which side of the scale you fall on, the iCloud comes with all the perks of a fully integrated professional, entertainment, and personal routine. How? By syncing the following necessity and luxury devices:
Apple Watch
Apple TV
Mac Computers
iPads
iPhones
And even the iPod Touches that are still floating around out there.
iCloud on Windows
Why paint yourself into a corner with just Mac devices? iCloud also functions perfectly well on Windows. This gives you the added advantage of syncing photos, files, passwords and more exclusively using your iCloud email address.
Tangential Tech Questions: Ever wonder why less video games are available on Mac? Well, the answer is one part marketing and one part programming. Apple devices are designed with simplicity, task orientation, and creative pursuits in mind.
Therefore, the operating system just doesn't mesh with most modern gaming. Pennywise Mac users looking to game can circumvent this by installing Windows right to their laptop rather than purchasing a PC or console.
Why should I have an iCloud Email Address?
Business and personal email addresses come and go, but Apple is (seemingly) forever. Savvy Apple aficionados and casual iPhone/iPad users alike benefit from the simplicity having a dedicated @icloud.com email provides.
With your iCloud email address you can:
Sync Mac-based Applications
Quickly Establish New Laptops & Phones
Access Backed Up Material from Lost or Stolen Devices
Manage Household Scheduling
All without wondering if your important files, contacts, and applications have carried over fully. If you've ever been locked out of a school or business email that's linked to a third party account you know exactly what I mean.
Notable Features
The iCloud has evolved far past a simple inbox into a lifestyle enhancer. When you set up your iCloud email on your iPad and/or iPhone you are rewarded with the following features:
Securely saved passwords
Digital payment methods
Shared albums, folders, and documents over the iCloud Drive
Etc.
How To Connect Your iPhone and iPad to the iCloud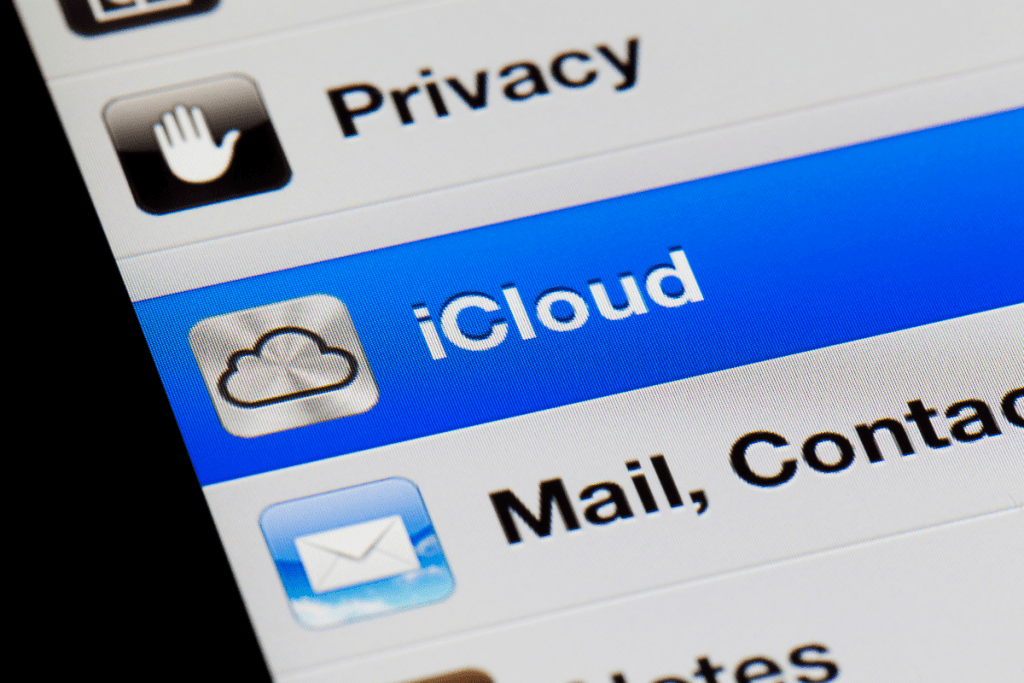 You may or may not already have an iCloud email address. However, if you're already an Apple user, you most definitely have an Apple ID that's connected to another email account.
While no one really wants one more email address, using an iCloud email for the sole purpose of linking your devices is reasonable. I hear you saying "but setting up an Apple ID and iCloud email address and then syncing my devices seems like a time sink."
Well, thankfully Apple has woven the process of creating an iCloud email address into the steps it takes to connect a device to the cloud.
Here's the basic rundown of how to create your iCloud WHILE getting your iPhone, iPad, and other Mac paraphanalia on the same metaphorical page:
Step 1: Access Settings
The first step can be the most deceptive. While accessing the correct settings on any Apple device can seem like a convoluted riddle, there are some tricks you can use to hasten the process.
You may find it as easy as "Settings → iCloud."
However, if finding where to log into or set up your iCloud account remains elusive, simply use the Settings Search Bar.
You can even eliminate the middleman by simply accessing your device's search bar right from its home screen.
Automatic backups keep your data stored and updated in iCloud in case of an emergency. iCloud automatically backs up your phone every time it's plugged in and connected to Wi-Fi—making it easy to keep everything up to date.
Tap Settings > [your name] > iCloud.
Turn on/off each item you want to back up automatically.
You can turn off backup for any apps that you don't want to be included in your automatic backup. This can also help conserve iCloud storage space.
Tap Settings > [your name] > iCloud.
Tap iCloud > Manage Storage .
Turn on/off each app you want to remove from the backup. If you delete content from an iOS device with automatic backups enabled, that content will also delete from iCloud.
Step 2: Sign In OR Create Your Account
Before embarking on Step 2, double check if you already have an iCloud email account you want to sync up to. Consider, however, that starting from scratch could be a fulfilling option. This could be a fresh start or the foundation for merging all your scattered memories, work, and creations in one place.
IF you already have an iCloud email you'll need:
Apple ID (aka the email address you created your Apple account with)
Password
IF you are creating a new iCloud email OR forgot your Apple ID:
To create your Apple ID and/or iCloud email address follow these steps:
Click on the link "Don't have an Apple ID or forgot it?" This link will also let you retrieve your Apple ID information if you don't remember it.
Choose to create an Apple ID.
Provide:
Your Date of Birth and
Full Name
This will bring you to the option to create an Apple ID via a preexisting email or opening a free iCloud email account. For all the reasons mentioned above, let's assume we're creating a new @iCloud.com email address.
Selecting this option brings you to the page where you type in your preferred new @iCloud.com email name. When doing so remember:
This email address is also your Apple ID and
This email address CANNOT be changed later.
So make it memorable!
Then, make sure to toggle off the Apple News & Announcements to avoid overwhelming your brand new, empty inbox too fast.
Shameless Plug: For extra spam and promotional email management you can also try out our Canary Mail features such as 1-Click Unsubscribe.
Next, establishing a password is probably old hat by now. Like many other accounts, this super secret combination of digits must include at least:

8 Characters
One Capital Letter
One Number
After setting your password, you'll need to choose, then answer three security questions. Since you can type in your answers, you'll want to make sure to pick the most straightforward and concrete questions. The last thing your future self wants is to get stuck trying to remember your younger self's dream job.
Completing the last question will bring you directly to the Apple ID sign-in page.
These steps are best completed on an iPhone, computer, or iPad (aka wherever the keyboard feels most comfortable for you). To cover all your bases, though, check out Apple's article on the subject.
Step 3: Merge Content and Contact
Upon signing in to your Apple ID for the first time, you'll be asked if you want to merge your contacts with the iCloud. Doing so will ensure that all your vital numbers, email addresses, etc. saved on your iPhone or iPad will be transferred to other devices signed in to the same account.
Simple Summary
Here's a simplified version of the steps we've just outlined:
On your iPhone, iPad, or iPod touch follow these steps to access your iCloud information:
Settings > [your name] > iCloud
From there,it's all just a matter of turning on the "Use on this [your device type]" feature.
System Requirements
Still struggling to access the iCloud? There's a chance your device might need upgraded software. Check here for the system requirements by both device and feature.
Notable iCloud Settings
Like any software, iCloud's uses extend far beyond simple back-ups. Plus, while 5GB sounds enormous, you'd be surprised how quickly it gets filled up.
At first glance, the variety of settings and uses may seem daunting, but they are worth learning more about. Here are the three most important settings to keep track of:
iCloud
This details how much storage you have access to and exactly what is taking up those precious gigabytes.
iTunes & App Store
On top of managing your music and apps, this is where the subscription-based corporate pirates have buried the cancellation button. So, if you've been looking to free yourself of some tedious or useless subscriptions this is the place to do so.
Set Up Family Sharing…
Family Sharing is a great tool that allows up to five people access to the same Apple services (Apple News+, Apple Arcade, Apple TV+, etc). These individuals are also able to share an iCloud storage plan that will even keep each person's digital belongings private.
How iCloud Account Recovery Works
Just because an iPhone can remember your face, doesn't mean you'll never need your Passcode or Password.
Even if you use two-factor authentication, you may reach a point where you cannot sign in or reset your password. There are a couple of options to recover your account before and after it's been locked:
iCloud Customer Service Account Recovery
Visiting an Apple Store or using a trusted friend/family member's device are the most straightforward options in the moment. Fair warning, though, recovering your account on your own can take several days or longer. That's why it's best to prepare for this scenario with an account recovery contact.
iCloud Account Recovery Contact
An account recovery contact will verify your identity and help you regain both your account and the data stored therein. While not required, it is highly recommended.
This contact must have an iOS device with certain system requirements (iOS 15, iPadOS 15, or macOS Monterey or later).
This trusted Apple user won't be able to access your account, but they will be able to give you the code needed for recovery.
iCloud Family Sharing FAQ
Need some digital space from your child, but are concerned about their internet habits? The iCloud can help by allowing you to create an Apple ID that is connected to your Family Sharing network.
Can kids have an iCloud email address (and vis-a-vis an Apple ID)?
Yes and no. In most global regions, children under 13 cannot create an Apple ID on their own. You can, however, create an account for them that allows you to moderate your minor childrens' screen time, content, and communication with online strangers. For an in-depth how-to on setting up your child's Apple ID and iCloud account click here.
What are Apple's parental controls features?
Apple boasts a wide set of parental controls that are so lowkey your child won't even mind (if they notice at all). These include:
Content and Privacy Management

Restrict podcasts, news, music, videos, movies, television, books, etc. 
Safeguard your child's devices' location, contacts, calendars, photos, bluetooth, microphone, and advertising. 

In-App Purchase Block
Siri Restrictions

Shut Siri down altogether or simply limit it from displaying explicit language.

Game Center Administration

Limit your child's multiplayer game playing to friends only. 
Control if games can access your child's location.
Prevent children from changing their avatars and nicknames. 
Lock down your child's profile privacy settings. 
For a more extensive list click here.
Secure Your Email with Canary Mail (iCloud or not)
Here at Canary we know that having multiple email accounts can be tedious. That's why we've combined our uniquely powerful and simple email encryption service with seamless inbox management. Try our Canary Mail app for iOS and MacOS today to take advantage of our color coded merged-inbox.